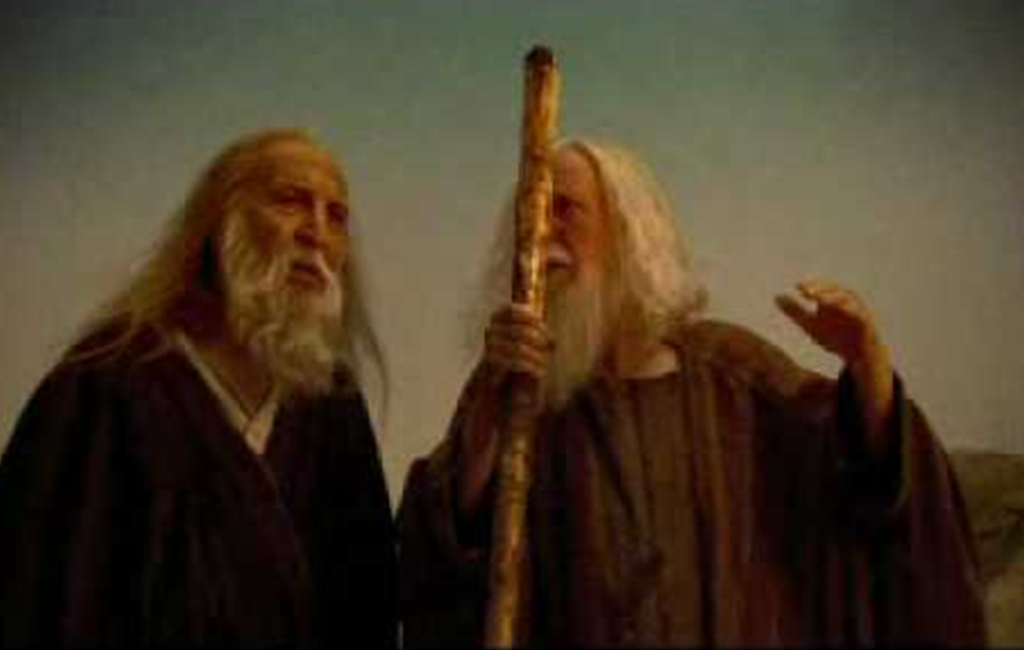 [In the picture: Moses and Aaron, who is the leader? The image is a screenshot from the YouTube video: "יציאת מצרים - משה ואהרון - לאיתוראן"]
The article was updated on June 30, 2022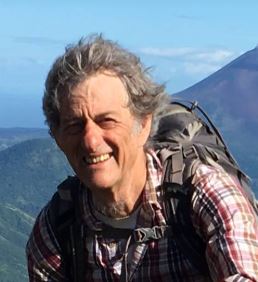 Rabbi Dr. Yossi Feintuch was born in Afula and holds a Ph.D. in American history from Emory University in Atlanta. He taught American history at Ben-Gurion University.
Author of the book US Policy on Jerusalem (JCCO).
He now serves as rabbi at the Jewish Center in central Oregon. (JCCO).
*  *  *
Israel's High Priest, Aaron, first displays his inability to stand up against wrongdoing when he fails totally to oppose, even by a whimper, the idea of an idolatrous Golden Calf. When Moses did not return (or so it seemed due to faulty counting) from Mt. Sinai 40 days after his departure from the camp, and the people assembled around Aaron demanding of him, as second-in-command, to make for them an idolatrous replacement for Moses – for a go-between with God -- Aaron's willingly collaborated.
[In the picture: Moses' insistence before God that without full divine forgiveness of the golden calf sin, Moses would rather God wipe him out, "pray, from Your book which You have written" ...  The painting is in the public domain]
Rather than respond to the people by asserting that their idea was untenable, and that it would nullify the Decalogue's Second Speaking that prohibits the making of and paying homage to a false god, Aaron surrendered with no resistance to the people's sinful demand. And he soon created a golden calf that was antithetical to the very quintessential tenet of the Israelite religion. This terrible episode generated divine anger and severe retribution that claimed the lives of some 3,000 Israelites who were full participants in this pagan ecstasy around the golden calf.  It was a nadir in Aaron's priestly career because Aaron did not speak out against the golden calf idea; by not vigorously scuttling the idea, let alone reprimanding the people who demanded a golden calf, Aaron proved himself to be a failed leader, though he presently escaped punishment.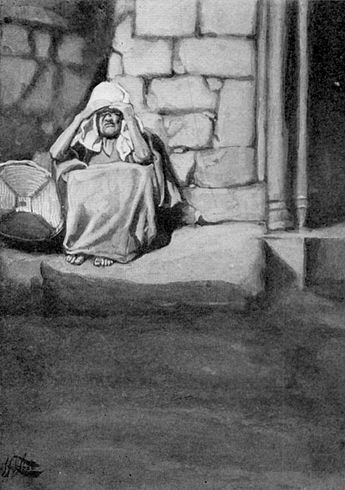 We later see again his failure to defuse a wrongdoing when Miriam starts to gossip about Moses' Ethiopian wife. By allowing Miriam to speak inappropriately about her sister-in-law Aaron enables Miriam an audience which facilitates her transgression.  Had he refused unconditionally to hear her whining about Moses' wife, or at least attempted to deflect Miriam's speech to a non-personal topic, Miriam would not have contracted a skin disease (tsara'at), while Aaron would have been spared of his imminent humiliating admission of guilt and concession of his foolish speech that defanged his ability to pray for Miriam's wellbeing. Or as Edmund Burke mused about the triumph of evil when good people don't object to it.
[Picture: Miriam the leper expelled from the camp, James Tissot, late 19th century. The image is in the public domain]
Aaron's third strike in allowing wrongdoing to proceed full course simply by enabling it to happen ends with his divine punishment in this weekly Torah portion Hukat; indeed, he strikes out and leaves the arena.  Aaron does not only forfeit his entering the Promised Land, he must pass on the Priesthood to Elazar, his son, and die. But what did he do this time? God punishes Aaron for doing nothing again, or for not trying to stop Moses from acting in violation of God's command. With a severe shortage of water besetting the Israelites and their flocks that makes them understandably gripe against Heaven, God commands Moses to talk ''to the rock'' with Aaron his brother, even in front of the people, and provide them and their livestock with water. Yet, rather than ''talk'' to ''the rock'' Moses hits the rock with his staff, even twice, and the water gushes out plentifully.
[In the photo: Talk to the rock and water came out of it ... The rights holder in this photo was not located. Therefore, the use is made under section 27A of the Copyright Law. The main rights holder, please contact [email protected] Anchor Network]
Nevertheless, God accuses both Moses and Aaron of not believing in Him to sanctify Him publicly and openly by talking to the rock; neither Moses nor Aaron would enter the Promised Land; indeed, Aaron will shortly die ''because you [pl.] rebelled against My word'' (Numbers 20:24). True, Aaron was not actively involved in striking the rock.
If he was taken by surprise when Moses struck the rock the first time, Aaron could have reminded Moses of the commandment to talk to the rock. But Aaron clammed up again, thus enabling Moses to strike de nouveau that rock while making no effort whatsoever to dissuade or avert Moses' doubling down on his wrong action.  In Rev. Martin Luther King, Jr. words: ''…He who accepts evil without protesting against it is really cooperating with it''. Or as in baseball, three strikeouts and you are out.