[Free Image - CC0 Creative Commons - Designed and Uploaded by Tumisu to Pixabay]
The article was updated on June 23, 2022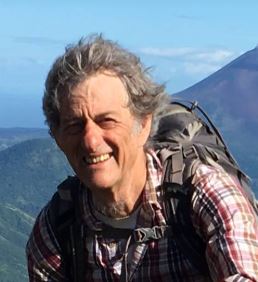 Rabbi Dr. Yossi Feintuch was born in Afula and holds a Ph.D. in American history from Emory University in Atlanta. He taught American history at Ben-Gurion University.
Author of the book US Policy on Jerusalem (JCCO).
He now serves as rabbi at the Jewish Center in central Oregon. (JCCO).
*  *  *
What was so terribly wrong in Korah and his followers' contention with his cousin Moses, that the Talmud singled out as a dispute that "is not for the sake of Heaven"? Contrarily, the Talmud defined the dispute between Hillel and Shammai as positive, the kind of which was for the sake of Heaven.
Indeed, what was condemnable with Korah et al, who rose up before Moses and Aaron accusing them of self-exaltation over the people's assembly? Why, all of Israel were present at Mt. Sinai and heard themselves, just like Moses or Aaron did, God's direct words of the Covenant (the Decalogue), and as such did not need any intermediary with Heaven.
Indeed, Korah argued that "all the congregation is holy, every one of them, and the Lord is among them" (Numbers 16:3).
What was, then, so out of line with Korah's words that brought the Talmud to regard them as "not for the sake of Heaven"?
In order to increase his insurrectionist appeal, Korah violates, in fact, the Decalogue's Third Speaking that forbids the malevolent misuse of God's Name; it is a unique offense which Heaven would not forgive.
In order to generate and incite resentment against Moses and Aaron's leadership, and seek to convey the idea that it was both redundant and imperious, Korah stated that God innately and permanently dwells within the people.  Yet, the Torah and the Bible teach that God's dwelling among the people is not an inherent given but a constant human challenge to bring it about.
It is reminiscent of President Abraham Lincoln, who, when asked if God was on the Union's side in the Civil War, answered: "My concern is not whether God is on our side; my greatest concern is to be on God's side, for [only] God is always right."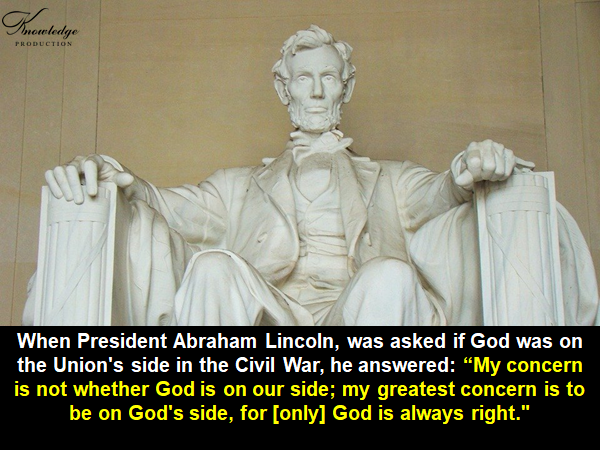 [The original image is a free image - CC0 Creative Commons - designed and uploaded by dcandau to Pixabay]
Korah's presumptive premise that since all of Israel heard God's voice from the smoky summit of Mt. Sinai, then, God must be always dwelling among them.  But the Bible does not claim, as Korah does, that the people of Israel were in fact "holy".  Rather, the people of Israel are only commanded to pursue holiness by adhering to all of God's commandments; "That ye may remember, and do all my commandments, and be holy unto your God" (Numbers 15:40).
There is a huge difference between being holy, as though holiness was a part of Israel's DNA ( Korah), and holiness as an on-going pursuit that can only be sought out though it can never be achieved (Moses).
[Free Image - CC0 Creative Commons - Designed and Uploaded by pixel2013 to Pixabay]
Indeed, Korah knowingly read distortedly in the present tense such texts that forever use the future tense, like God's charge at Mt. Sinai: "Now if you obey me fully and keep my covenant, then out of all nations you will be my treasured possession... You will be for me a kingdom of priests and a holy nation" (Exodus 19:5-6). Or like: "You shall be holy because I, the Lord your God, am holy (Leviticus 19:2). Or "I will also make you a light for the nations..." (Isaiah 49:6).
Unlike Korah's dispute with Moses, Hillel acknowledged the divine validity of Shammai's interpretations of the Mitzvoth, though he differed with them. Unlike Korah, he understood that he did not possess a monopoly over truth and had no exclusivity in being right. For in a place where we are right, and the others must, therefore, be wrong, no new growth would strike roots, and no new insight would come forth from, as Yehuda Amichai reminds us in one of his poems.
A dispute that is based on denying a person's or a people's holiness, but instead confirms their duty towards Heaven to pursue it on all days, would thus be "for the sake of Heaven".